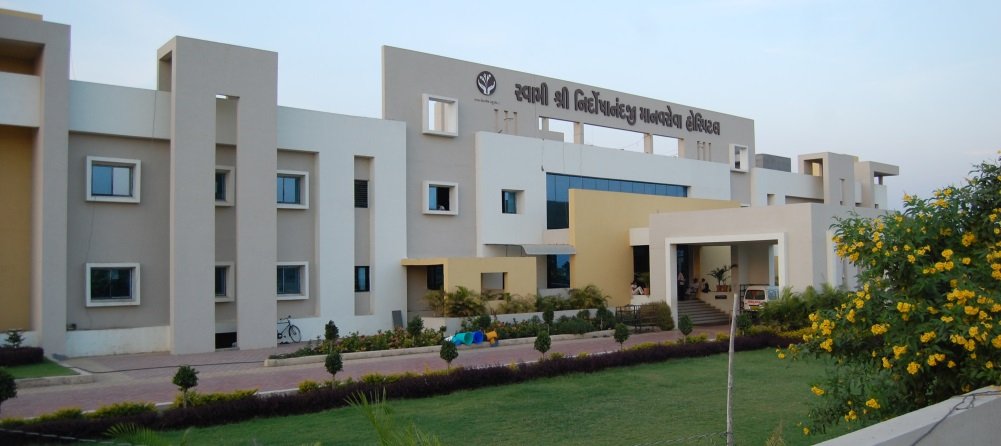 Welcome to Swami Shree Nirdoshanand ManavSeva Hospital
Hospital was established by Swami Shree Nirdoshanandji Manavseva Trust on 09/01/2011. Trust was founded in 2005. This was set up to help poor, needy, disadvantaged people of rural area, for their welfare.
Hospital is well staffed by Physicians, Surgeons and Paramedical staff.
It is located in rural area, on main road & near railway junction of Dhola, at Timbi Village, Tal. Umrala, Dist. Bhavnagar, Gujarat, India.
Vision & Mission
1. Provide best possible health care (Medical, Surgical and Maternity) services with medicines and meals totally free of cost to all, irrespective of caste & creed.
2. Improve community health with education and prevention, eliminate substance abuse, tobacco, alcohol, etc.
3. Relief of pain and suffering with modern medicine and spirituality.